Divina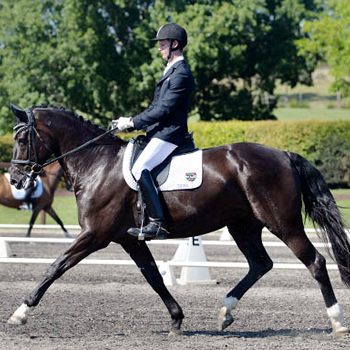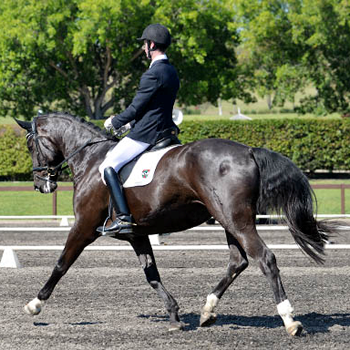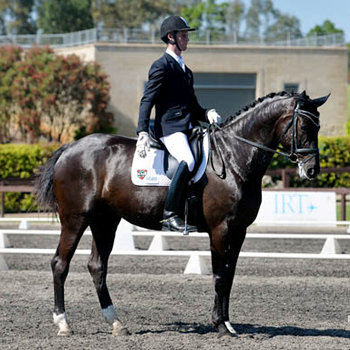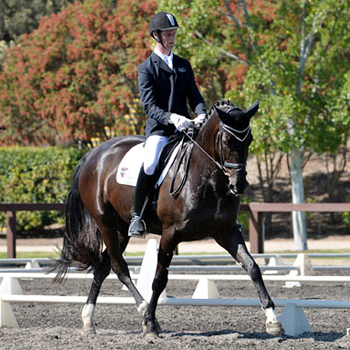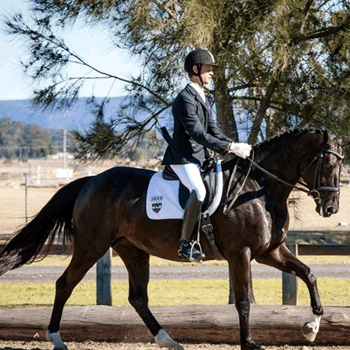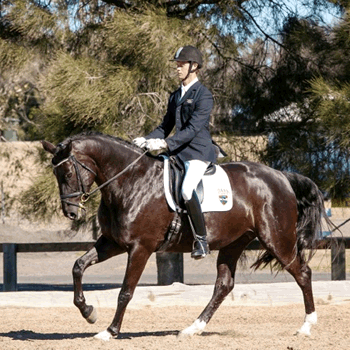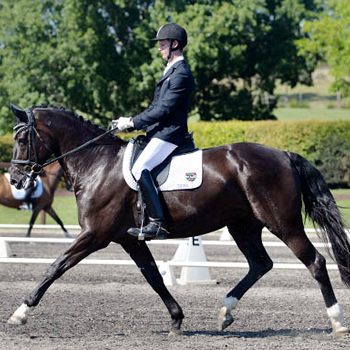 Damoura ( Divina) DE 431

318101404

| | | | |
| --- | --- | --- | --- |
| 2004 | Black | 175cm | Hanoverian |

Sire:

Don Vino

Donnerhall
Donnerwetter
Hauptstubuch Ninette
St. Pr. Hauptstubuch Consulin
Consul
Hauptstubuch Wenzira

Dam:

Hauptstutbuch Rebecca

Rosenkavalier
Romadour II
St. PR. Hauptstubuch Diva
Hauptstubuch Galatee
Dranadier
St. Pr. Hauptstubuch Alisia
Divina was purchased by her previous owner at the Hanoverian Elite auction in 2008 and imported to Australia in foal, where she formed part of their broodmare band.
I bought Divina in January, 2013, as a riding prospect. I took a gamble in buying her; aside from a brief period in 2011, when she was trained and competed, she had been kept as a broodmare. By 2013, she was rising nine, had done little and lacked strength. I knew it would take time and that it would not be straightforward. But I saw something in her that I thought was worthwhile. It has proved to be a good decision. She has formed a super partnership with her rider and trainer, David McKinnon.
Currently graded Elementary, she will commence at Medium level mid-2015.
Divina possess beauty, trainability and talent for the higher movements.
I look forward to the journey - a gamble that has been worthwhile.